Wondering what you might make if you join our blanket club? I've been on a Ravelry search deep dive to bring you some stunning ideas. I'm breaking this up into two posts – one for knitting and one for crochet.
Wait, what is a blanket club?
For the Needle & Fred blanket club, you'll receive 2 shades of yarn every month, with the idea being that you work on a blanket project month by month, and by the end of the year you'll have a glorious blanket finished to snuggle up under.
Of course, you can keep a blanket project as simple and customised as you like. Simply cast on however many stitches you want your blanket to be wide and off you go. You can stripe, or fade, go for a modular project, make squares, or work on it in one big piece. But if you're after something a little more detailed, or are more comfortable working from a pattern's instructions.
It's worth saying as well, that most blanket patterns are adaptable to any gauge, so don't think you can make a DK weight blanket from the chunky pattern, if you like the look of the stitches.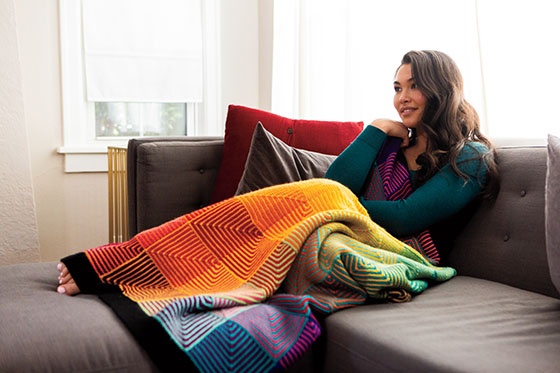 Alternating shades create a wonderful effect here.
Simple, chunky texture.
The graphic effect here is fantastic, but imagine it shifted to rainbow hues.
Short rows create the shaping on this, you could easily do full rows in a colour – bonus less ends to weave in. I love the shape this creates.
You know there was going to be at least one cat themed blanket on here right?! Worked in strips you could easily alternate the monthly shades for a kaleidoscope of kitties!
A great option for scrappy blankets, but the Northeasterly also works up in strips, similar to the previous. Work a strip in each colour, and voila!
Another rainbow example, with a simple textured stitch motif. And a bonus kitty 😉
Originally an advent pattern, if you're up for some colourwork, simply make more hexies for a bigger blanket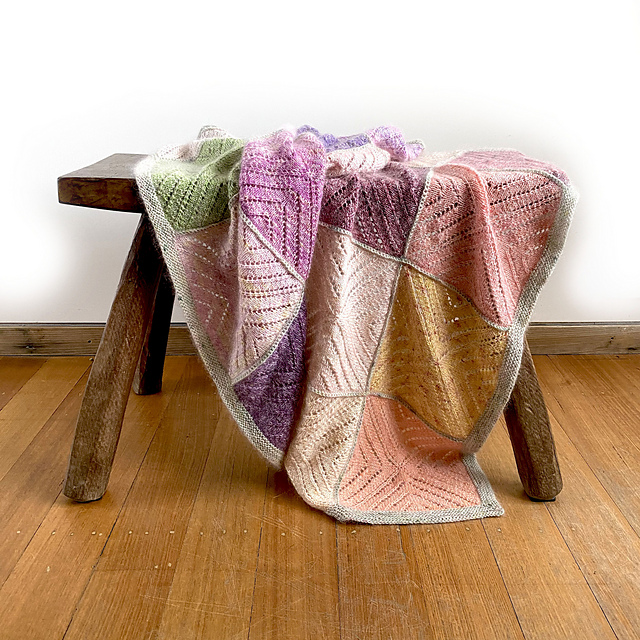 Another easily adaptable advent pattern to transform into a larger size project of beautiful lacey squares.
A twist on the traditional mitred square, these mitred triangles create a fabulous effect.
Fancy learning a new skill? This mosaic style pattern would be fascinating to see rainbow colours worked up with white contrast.
On my personal shortlist, this brioche number would be glorious, just imagine the squish!
I hope that's given you some ideas of what you could make with a year full of beautiful yarn, I'm so excited to see us all work on our projects together! Crochet edition coming soon…
2022 Blanket Club – Retro Rainbow – Yarn Subscription